We couldn't resist sharing some special fun Christmas and Holiday events! It's such a special time of year…maybe we will see you at some of them if you live around the Austin area.
This one looks amazing if you love shopping, and I do! Enjoy strolling through artisan booths for unique and hand made gifts at the 2022 Holiday Bazaar Arts and Crafts Show! This one day event will be held on Saturday November 12th from 9am to 4pm. Shop while you listen to live music.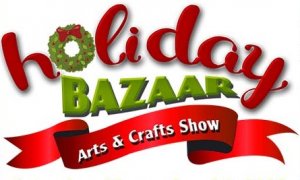 Admission is free but they are asking that you bring a canned food item or box of colorful band-aids. Booths are sold out for this year.
Clay Madsen Recreation Center at 1600 Gattis School Road
Round Rock, Texas, 78664 – See Map Below.
Thanks for visiting Digital Donkey Marketing & Media! We hope you and your family have a very special Christmas and Holiday season! Much love, Ken and Anne