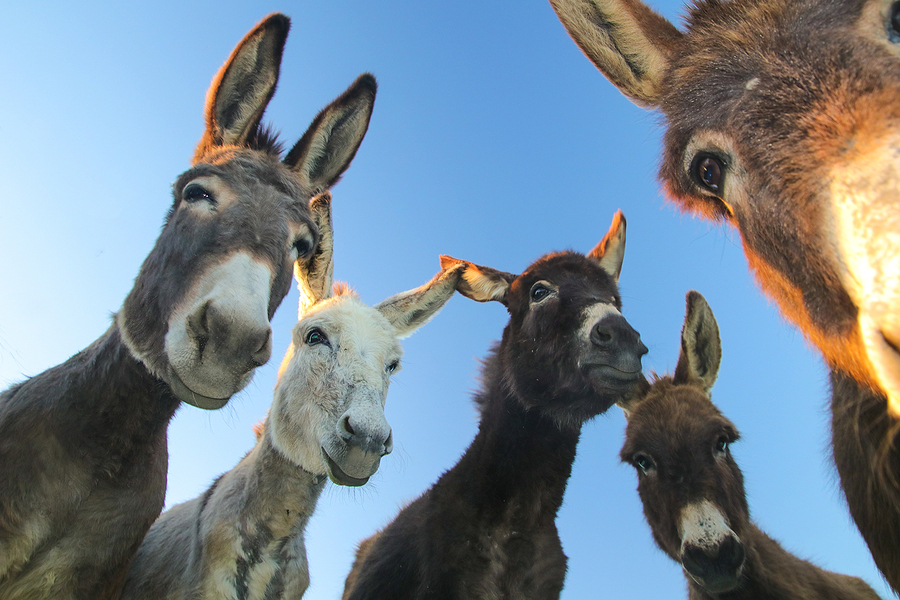 ---
Website Design & Development
More Leads. More Business.
Smarter Marketing.™
---
---
"Meeting with Ken and Anne about our website was one of the best things that we have done. Not only did they do their own homework ahead of time with proposals of what works and what does not, but they also truly listened to what it is that we wanted…

"They put together such a wonderful experience online for us that our headquarters commented on how nice our website looks. We have yet to have our website drop, or our forms or plugins not work." Elena Lewis and Carlos Hernandez – ArthurMurrayGTX.dance
If you are considering a new or updated website for your small business you have come to the right place. We have scores of happy clients, in all kinds of industries. When you allow us to help you design and develop your business website we make sure it has all the necessary ingredients for success built right in!
As small business owners ourselves, we understand the obstacles you face daily, and presenting a strong and powerful website shouldn't be one of them.
With over 2 decades of experience building websites including an intensive focus on getting our own and our client's websites found in search; we are proud to offer a very professional-looking, fairly-priced, search engine- and user-friendly website.
WordPress Website Platform
Every one of our distinctive and professional websites is built on the WordPress platform. WordPress is one of the most respected development platforms available today. The very user-friendly admin area offers you the ability to easily edit and add content to your website.
To help you even more we include a suite of very short tutorials with every website we build.
We love WordPress and so do many well-known companies who just happen to use the WordPress platform; such as Disney Books, Target, The New York Times, Sony, Vogue, The White House, Toyota, and many more!
WordPress is so prevalent, it currently powers over 40% of the entire internet.
Attractive, User-Friendly Websites
Let's face it, we are all attracted to beauty, that's why our websites are filled with gorgeous images and subtle contemporary design features. We want your website to look professional and be easy for your customers and potential customers to navigate.
We also feature mobile-friendly configuration within every website we build. There's nothing worse than getting to a website and finding that you can't see it because it isn't built to look great on mobile devices.
We will work with you to choose a theme that meets your needs. And we will match your colors and use your logos for a look and feel that projects your brand.
Fully Optimized Websites
We absolutely know how important it is that your website is optimized in a way that attracts and initiates trust with the search engines! Without the proper optimization (SEO) strategy for your website, search engines like Google will be much less likely to include you in search results when someone searches for your products or services.
SEO, or search engine optimization is clearly communicating with Google and the other search engines concerning your products and services. This is done with title tags, meta descriptions, image tags, site maps, and other bits of code that are added to the back end of your website for the search engines to read.
"It never ceases to amaze me when I talk with people who've just spent a bundle on a new website and it isn't even indexed by the search engines. The reason? The website developer they chose didn't know a thing about SEO." Ken Partain
Every site we build has a very strong foundational optimization so that you have a good chance to rank well and excel online. With consistent blogging and social sharing, you can really build a site that garners a lot of attention and a strong following.
On our digital marketing services page we offer Search Engine Optimization as a stand-alone service. We perform the necessary work on an already existing website and bring it up to the optimum level of clear communication with the search engines. For this work, we charge $975 for up to 10 pages. When we design your website this is included.
Hosted and Managed Websites
Included with your website design and development are 3 months of free Hosting and Maintenance (A $180 value).
This includes daily off-site backups, daily automated security scans, and daily automated performance scans. It also includes updates for plug-ins, core WordPress installations, and theme frameworks that don't involve programming.
Keeping all of this software up-to-date goes a long way toward keeping your site safe from bugs and hackers.
More very important features included with our Hosting and Maintenance:
Security Certificate – This makes the connection between your browser and the web server more secure. Plus Google gives ranking benefits to those sites with a security certificate. And it protects personal info when visitors fill out forms on your website.
Content Delivery Network – CDN – This improves the delivery speed of images and other media on your website. Faster page load time is also a Google ranking factor.
Malware Removal – In the event that your site gets infected with malware, we will go right to work cleaning it up at no additional charge.
These are just a few of the features included with free Hosting and Maintenance for the first 3 months! For a detailed list, visit our WordPress Hosting & Management Services page. After the first 3 months, you'll have the option to continue with this feature for the low monthly fee of $60 per month or pay $600 per year and save $120.
There's More
Google Analytics – If you don't already have Google Analytics set up we will do that for you as part of your Website Development. It's super important to be able to follow your website traffic results.
Security – You've probably heard about high-profile companies having their websites hacked. Well, it can happen to small business websites too. This is why we take additional steps to secure your site and make it more difficult for anyone to gain access without your permission.
Website Overview with Ken – This is a free 30-minute overview when your website is complete. You will have the chance to learn how your website works and ask questions about your new website!
Blog – Every website we build includes a blog. Our experience tells us that there's no better way to get found online than the consistent addition of quality content. We even offer Blogging, Content Marketing, and Social Media Marketing as one of our optional services.
For this reason, we will happily include the migration of blog posts that exist on your current website to your new website.
Your Investment
Our base price for 10 pages, fully optimized for search, with all the features listed above including 3 months of hosting and maintenance is only $3,250. If your business is a non-profit we are happy to take 10% off of this price.
We believe we have included everything you need but you may want some special features.
Your final cost will be determined by the total number of pages on the new site, how many images need to be optimized, the number of unique forms that are needed, and any other special programming needs like a membership program, e-learning program, etc.
Let's Do It!
Contact us today with your questions, we'd love to discuss your website needs and develop a plan for your online success!
"After several tries and several failures, we finally found in Ken Partain the trifecta of web builders. Able to not just build an excellent website, he also assists in SEO optimization and social network marketing like no one else.

"Not only did he actually do what he said he would do, but he did it when he said he would do it. A rare thing. And on top of all that, he's a super nice guy and very easy to work with. He made the normally stressful process of building a website an enjoyable experience.

"I would very highly recommend Ken and his company to anyone who is looking to either design and build a new website or to get assistance in making your current website work at peak capacity and get the highest return on your marketing investment."
Greg Roberts – DPS Developments
Share this page…
You may also be interested in our other Digital Marketing Services: