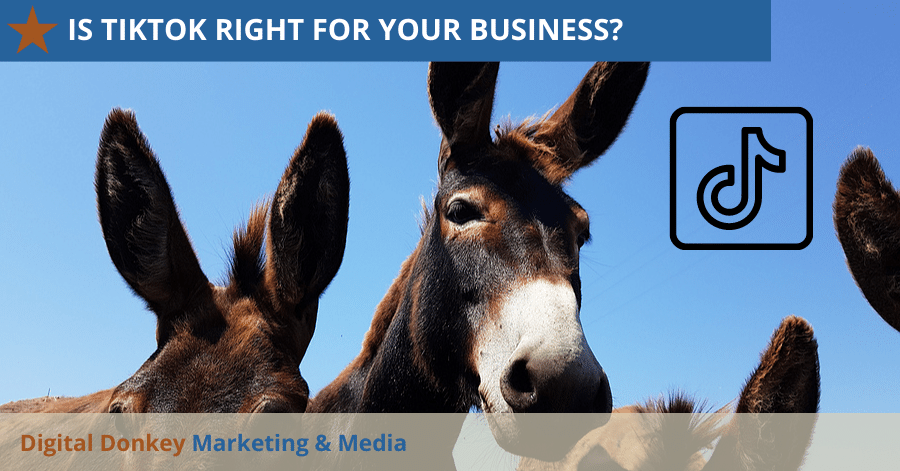 August 29th, 2022 – With cyber security being so important, we wanted to update our post on TikTok with some recent information concerning a cyber advisory from the House of Representatives' Chief Administrative Officer Catherine Szpindor.
You'll find the quotes below and a link to the entire article that includes a list of identified issues as well as TickTok's response.
House of Representatives' Chief Administrative Officer Catherine Szpindor has issued a cyber advisory for TikTok, saying that the popular social media platform is "a high-risk to users due to its lack of transparency in how it protects customer data, its requirement of excessive permissions, and the potential security risks involved with its use."

"Additionally, we believe the user base should be aware that this application is known to store users' Data location, Photos, and other Personal Identifiable Information (PII) in servers located in China and potentially mined for commercial and private purposes."

The advisory also added that "TikTok actively harvests content for identifiable data. TikTok "may collect biometric identifiers and biometric information as defined under US laws," including "faceprints" and "voiceprints," from videos users upload to their platform."
---
August 16th, 2022 – We've put together some data to help you decide if TikTok is right for your online business. We've included U.S. demographics on the age and gender of TikTok users plus some stats showing total recent usage in the United States. We've included some other important and interesting information about TikTok.
In an article updated July 2022 by Wallaroomedia, TikTok has over 138 million users in the United States, and they are growing.
If you're wondering about the age of the users in the United States; here are some statistics from 2020:
users ages 10 to 19 make-up 34.5%
users age 20 to 29 years account for 29.5%
users between 30 and 39 years of age only constitute 16.4%
as for users age 40 to 49 the number comes down to 13.9%
and it may not surprise you to know that users over 50 only account for around 7% of the total
Again for the US audience only, out of the 80 million users who are active on a monthly basis an estimated 60% are female and of course, 40% are male.
Data coming straight from TikTok, and for the 80 million monthly active users, shows the demographics to be a bit different form the above mentioned statistics. They report a whopping 80% of US users are between the ages of 16 and 34.
In case you're wondering, the viral video-sharing app,TikTok, is owned by China's ByteDance Ltd., and as of 2020 was available in 154 countries worldwide in 75 different languages.
As for revenue, sources estimate TikTok pulled in $500 Million from the US alone in 2020.
During the month of November of 2020 the most downloaded app in the US was Disney+, the second most downloaded app was TikTok, according to Sensor Tower.
Some of the information we found is conflicting. This could be because, as some sources say, the Chinese company isn't inclined to share their data.
Also, there is quite a bit of controversy around TikTok and how they are dealing with the private data entered into the TikTok app. If you are interested in more information you'll find our sources at the end of this article.
So, to answer the question, Is TikTok right for your business?, you'll need to determine if your ideal target market fits these demographics.
We hope this information is helpful to you. Please let us know what other questions we can help you with in the comments below!
Let's get you some business! Contact us, we can help.
Sources:
https://wallaroomedia.com/blog/social-media/tiktok-statistics/
https://www.theinformation.com/articles/tiktoks-u-s-revenues-expected-to-hit-500-million-this-year
https://influencermarketinghub.com/tiktok-stats/
"Ken's team has been instrumental in our success on the web. They really took the time to understand our goals and marketplace, then put together a plan accordingly." Russ Harper, NexTec Group
"I have worked with Ken on a number of projects. He has a great mind for marketing and the ability to put ideas into action." Dave Shuck – Co-Founder – World Wild Web Systems, Inc.
Share this post…