This website was built for Georgetown Attorney, Les Romo, using the Legal Pro theme from SEO Themes, built on the Genesis Framework from Studio Press.
It's mobile-responsive and it includes the seven things every small business website needs today.
---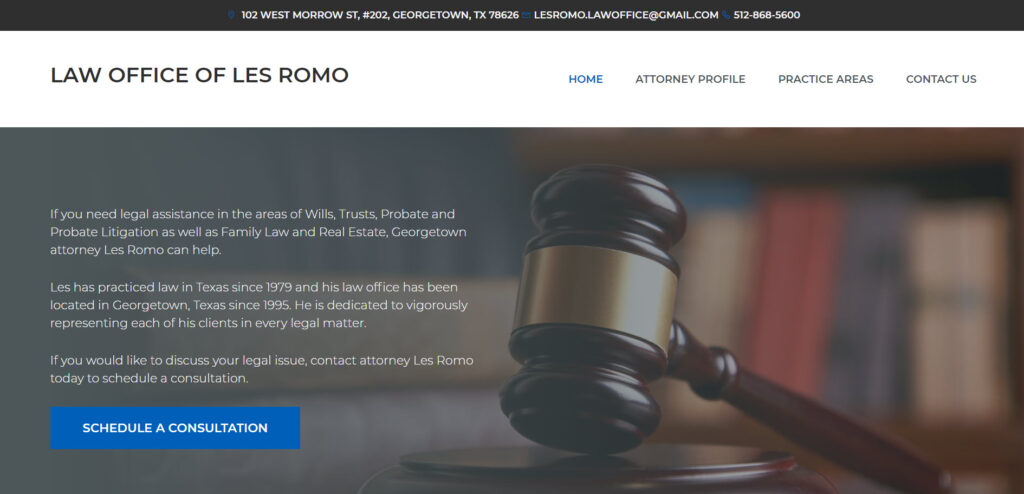 ---
Did I mention that it looks great even on small mobile devices?
Check out the new Law Office of Les Romo website here.
Like what you see?
Contact us today with your questions, we'd love to discuss your website needs and develop a plan for your online success!
Share this page…
You may also be interested in our other Digital Marketing Services: